ARCHIVES
Thinking of Summer
Saturday, 8 January 2011 / 13:41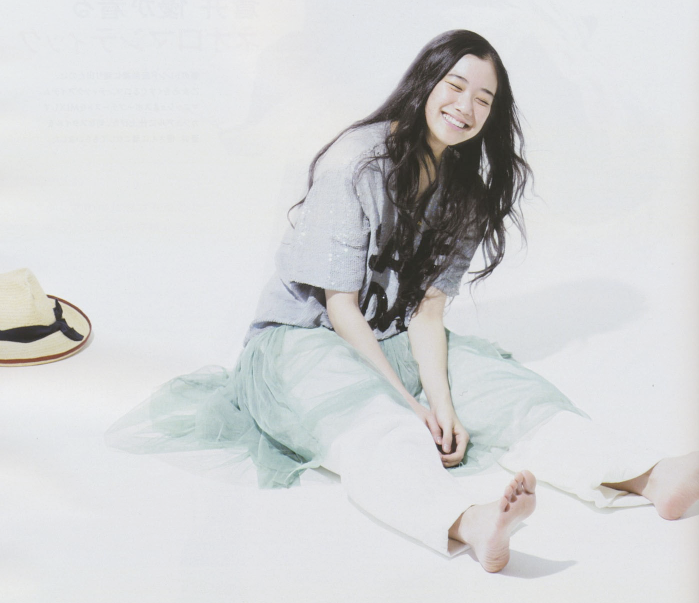 Aoi Yuu in Pretty Style Summer 2010 (Mori Girl)
Living in Scotland, it's tempting to blame the climate for my lack of summery clothes, but the truth is, if I was less shy (and less prone to feeling cold) it would be much less of a problem. Every August I see dozens of girls in tank-tops and tiny shorts, and whilst I'm not sure I'd go that far myself, there's no good reason I can't put on a lightweight dress and cardigan once in a while instead of living in sweatshirts and jeans.
Because of these constraints - weather, temperature, self-consciousness - I like to think creatively when looking around for summer style inspiration. It's not that I don't
like
pictures of sunkissed models frolicking around in bikinis, it's that that sort of thing doesn't really relate to what I usually get up to in summer. (Put me in a bikini on a Scottish beach and I will be shivering too hard to frolic.)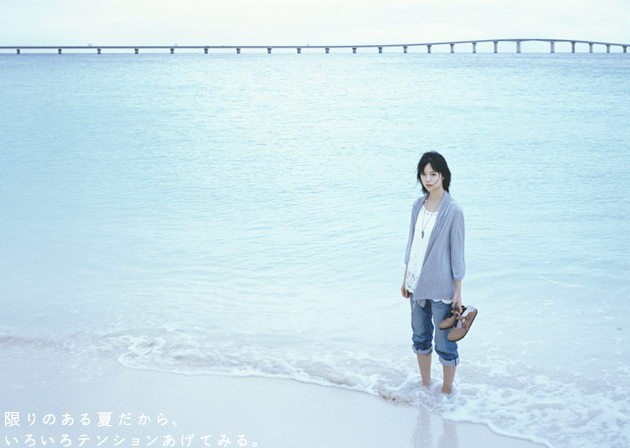 Aoi Miyazaki for Earth Music & Ecology (Mori Girl)
Mori Girl
posted some beautiful summer inspiration last year:
SM2 Summer 2010
,
Earth Music & Ecology
,
Olive des Olives
, and
Yu Aoi in AnAn
. Mori Girl may be a quirky niche fashion, but these are some gorgeous, climate-appropriate and very wearable outfits.
The colours in this outfit echo the colour of the sand so perfectly. I like the effect of a white petticoat or slip underneath a skirt or dress; I have an antique petticoat that would be perfect layered under a blue dress once I've altered it a little.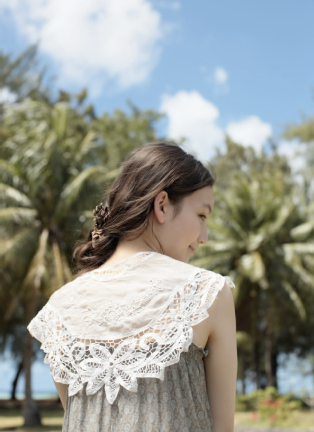 This kind of lace (cutwork? openwork?) is a gorgeous, delicate accent.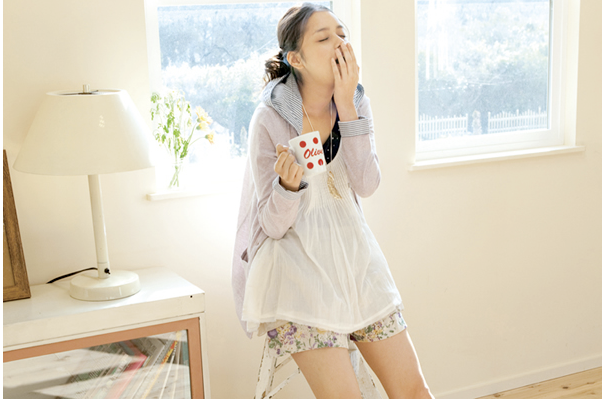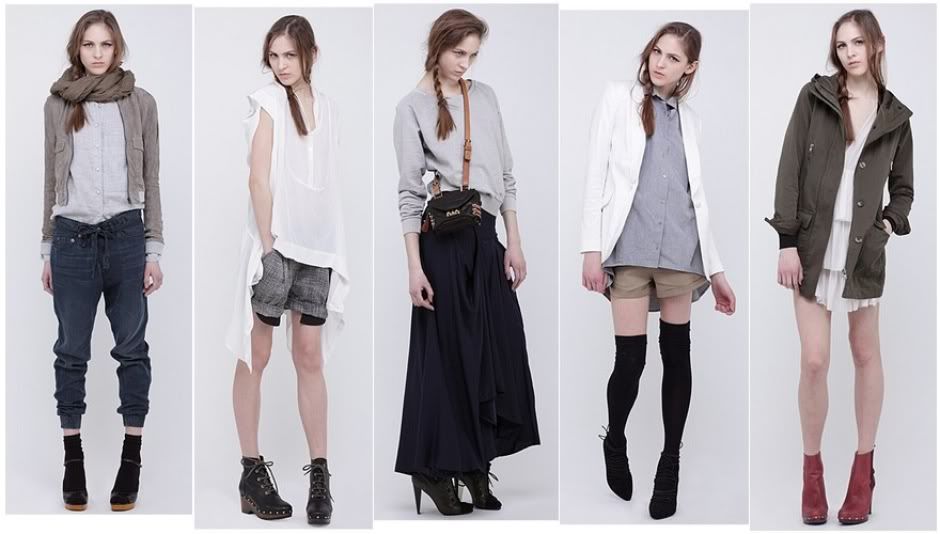 Comme des Garcons
Shorts, skirts or slim jeans add some definition and balance a loose top or tunic.
Other ideas: a straw hat, cropped leggings under shorter skirts and dresses, and anything with a small floral print (one of my favourite ways to make an outfit feel more summery).
Lastly, summer hairstyles! I wore a pixie cut for most of the past six years, but I'm growing my hair in the hope that I'll be able to do some pretty, floaty, tousled, romantic stuff with it in a few months.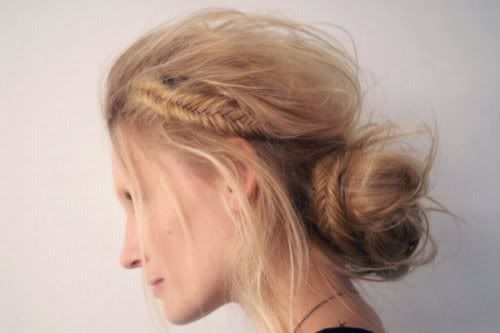 Sources unknown.
Getting back to the present, I have a second (!) American Eagle order on the way. The cable-knit sweater from my last post was marked down by 30%, and I found a discount code for another 15% off, taking it to $29.72 (originally $59.50) before tax. To this I added the Aerie Cozy Waffle Crew and the Aerie Cropped Leggings, both in navy. I swear I don't usually buy this much in such a short period, but when something I've liked for a while is marked down to an affordable price, I will often snap it up. Let's hope I haven't made a huge mistake, ordering all these clothes from a brand I've never tried before! (Well, it worked with Uniqlo.)
Labels: inspiration, mori girl, seasonal style, summer