ARCHIVES
Autumn!
Saturday, 3 September 2011 / 12:02
more drawing
.)
Also, Pottermore opens in October
Read more »
Labels: art, seasonal style
0 comments | Leave a comment
31 x 31: Results
Sunday, 31 July 2011 / 17:30
Didn't I say
I was going to wear a different outfit every day in July, using only 31 pieces
? In that respect I've totally failed, but when I think about what I was trying to
achieve
- better organisation, more varied outfits, more confidence - I feel like I've made progress anyway.
Read more »
Labels: 31 x 31, challenge, personal
0 comments | Leave a comment
H&M Autumn Collection
Thursday, 21 July 2011 / 19:46
Autumn is my favourite season to dress for, and the recently-arrived H&M autumn catalogue has given me a shot of inspiration for the coming months. There's a lot of emphasis on warm, earthy tones, which aren't usually my thing, but these photos make me wonder if it isn't time to branch out a bit...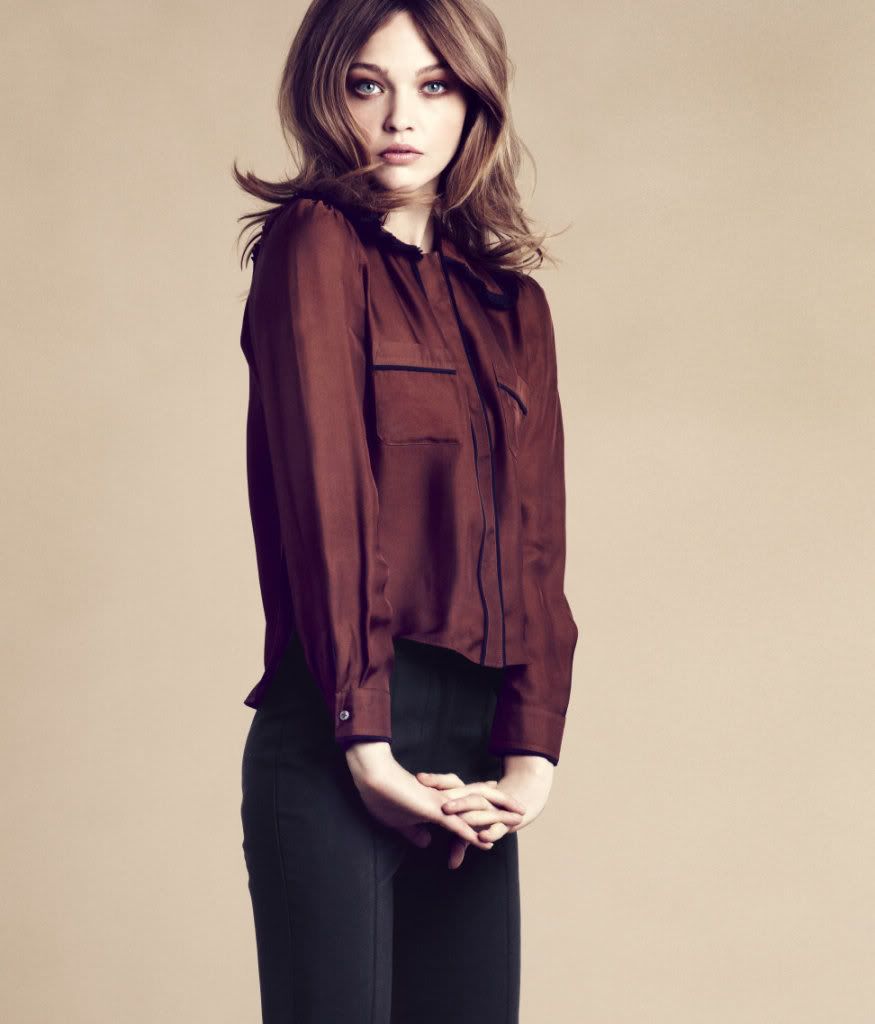 A lot of the trendier pieces have a 1960s-70s feel.
Read more »
Labels: hm, seasonal style
0 comments | Leave a comment
31 x 31: Days 2-3
Sunday, 3 July 2011 / 22:41
I admit to not really trying yesterday...
Jeans
: Topshop
Sweatshirt
: Illustrated People
Despite two alarms I woke up far too late and did very little all day. There's nothing wrong with this outfit, except that it gives me an easy way to avoid putting some thought into getting dressed.
I love this sweatshirt's design, though. I bought it two years ago for £35, which is a lot more than I'd usually spend on a sweatshirt, and it has been worth every penny.
Today was better:
Dress
: Miss Selfridge
Shorts
: H&M boys
Hat
: H&M
Ideal for the weather (22 C and sunny). I was surprisingly comfortable going out dressed like this; you may think "why?", but the last time I went out without long sleeves was eight months ago. This counts as a pretty risky outfit by my standards! I felt a bit self-conscious about baring my arms and legs, but at the same time, wearing something nice gave me a little more confidence.
0 comments | Leave a comment
31 x 31: Day 1
Friday, 1 July 2011 / 15:30
(I know, it would be more effective to show the outfit being worn; think of this as baby steps. :P)
Jeans
: Topshop
Tee
: by Georgina Lewin, bought at the
Red Door Gallery
Cardigan
: a hand-me-down, probably Johnston's of Elgin
Bow clip
: Forever 21
Yes, it's July, and yes, that's a woollen cardigan. Edinburgh's generally breezy enough that I need more than one layer on all but the warmest days. I'm learning to buy tops with layering in mind, so that my t-shirts and light cardigans get more use in the colder part of the year.
Slipped through a buttonhole, the bow clip works as a brooch.
0 comments | Leave a comment